Thank you for the 2021/22 season.
We are coming back in autumn with new, even better exhibition!
A multimedia walk in a million lights
Come with us to Magic Forest!
raised for charity in our Parks in the season 2021/22

Think what you dream about… relaxing walk, contact with nature, communing with art?
A romantic adventure, or maybe a return to childhood full of toys and sweets?
A thrill or a light spectacle?
You will find it all in the Magic Forest. Forget about everyday worries and go for a walk to a land full of excitement. A tree of life is waiting for you, the spirits of which will reveal to you new scenes of the forest fantasy world.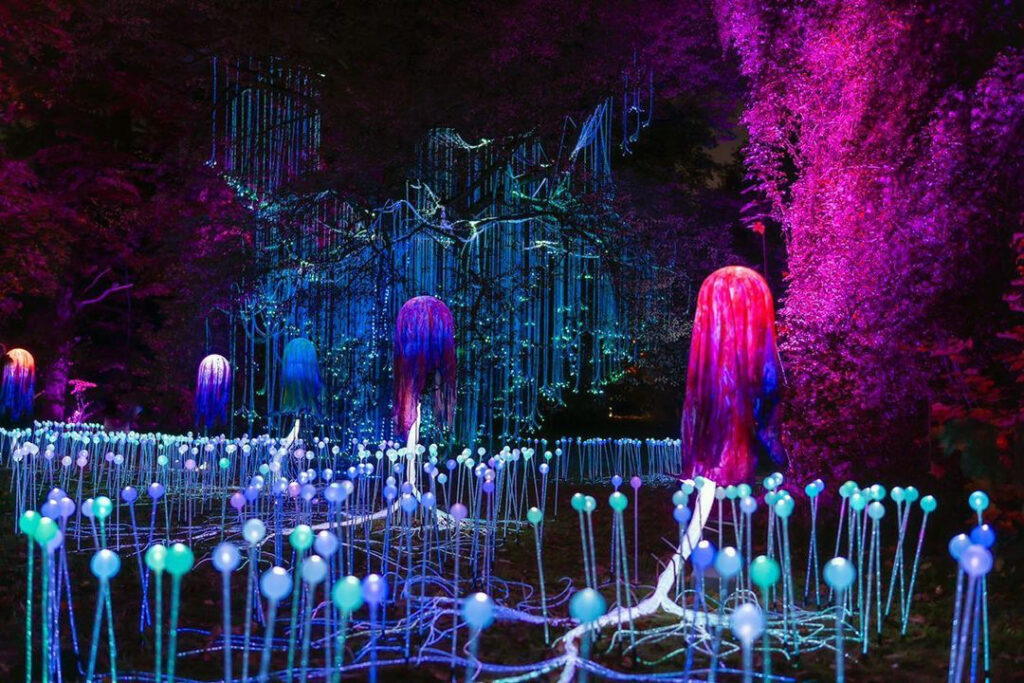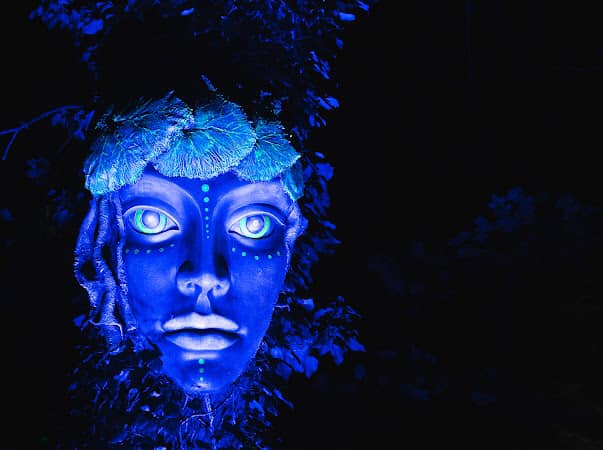 Come with us on a magical journey


Dzieci do 2 roku życia – wstęp bezpłatny!
Bilet rodzinny obowiązuję dla 2 osób dorosłych i 2 dzieci lub 1 osoby dorosłej i 3 dzieci (dzieci do 18 roku życia) lub posiadaczy Karty Dużej rodziny dla każdego członka rodzinny za okazaniem Karty.
Bilet ulgowy: uczniowie, studenci (do 26 roku życia) emeryci, renciści oraz osoby niepełnosprawne i ich opiekunowie a także pracownicy Uniwersytetu Przyrodniczego w Poznaniu.
Możliwości organizowania imprez firmowych na terenie naszego parku. Grupy powyżej 100 osób, prosimy o wcześniejszy kontakt pod adresem kontakt@luminapark.pl
Ogród Dendrologiczny Uniwersytetu Przyrodniczego w Poznaniu ul. Warmińska 2,
60-628 Poznań
wejście 1: od strony ul. Warmińskiej (wtorek-niedziela)
wejście 2: od strony ul. Wojska Polskiego (sobota-niedziela)

Park jest zamknięty!
Dziękujemy za sezon 2021/22 i do zobaczenia jesienią 2022!
autobusami:  160, 164, 182, 191, 193, 195 przystanek Wojska Polskiego – dojście ok. 200m
autobusami: 160, 164, 195 przystanek Golęcin – dojście ok. 100m
tramwajami: 11, 18 przystanek Uniwersytet Przyrodniczy – dojście ok. 500m
Miejsca parkingowe zlokalizowane są wzdłuż głównego wejścia do Ogrodu Dendrologicznego, przy ul. Warmińskiej oraz od strony ul. Wojska Polskiego, przy Uniwersytecie Przyrodniczym

Sign up and stay up to date
Patronem Lumina Park Poznań jest Radio Eska