Thank you for the 2021/22 season.
We are coming back in autumn with new, even better exhibition!
A multimedia walk in a million lights
Odkryj z nami Odnaleziony Świat!
raised for charity in our Parks in the season 2021/22

On the Robot Planet, ruled by a wise Cyberlord, one day the wisest explorers brought great news. After 1000 days of searching and analyzing all kinds, we finally managed to discover life on a distant planet.
Thirty million light years and 20 million retrograde years had to be traveled to haunt unusual creatures with the appearance of dragons. So the Cyber ​​ruler gathered the bravest daredevils and sent them on a dangerous journey to explore the discovered planet and to offer its inhabitants a friendship.
Are you curious what happened next? So go on a journey to the Found World!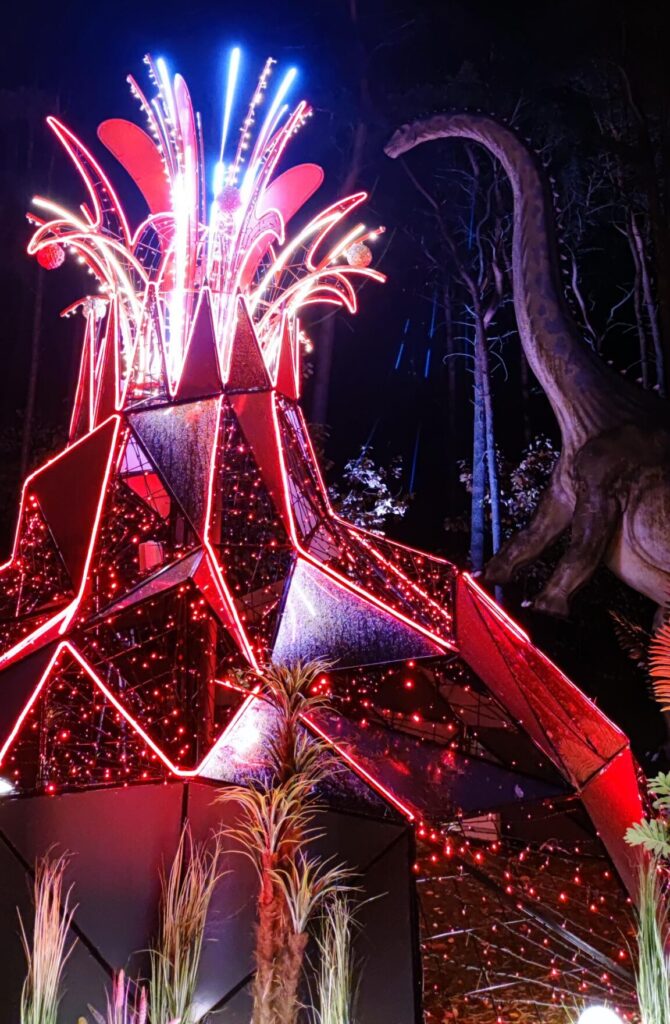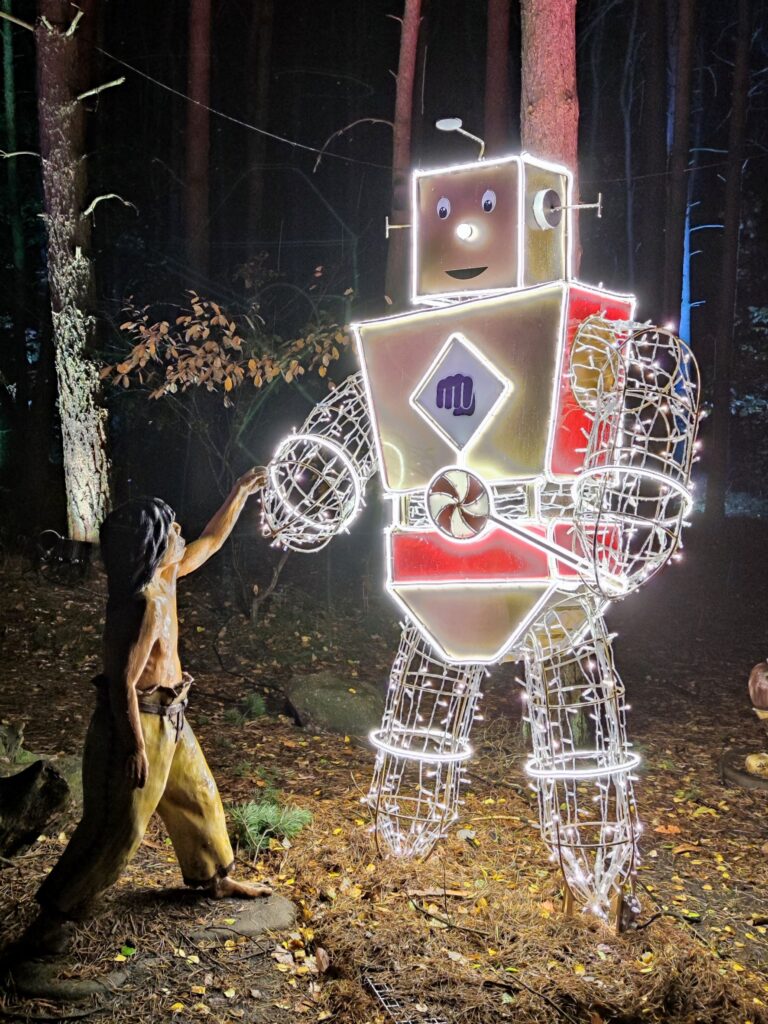 Come with us on a magical journey


Dzieci do 2 roku życia – wstęp bezpłatny!
Bilet rodzinny obowiązuję dla 2 osób dorosłych i 2 dzieci lub 1 osoby dorosłej i 3 dzieci (dzieci do 18 roku życia) lub posiadaczy Karty Dużej rodziny dla każdego członka rodzinny za okazaniem Karty.
Bilet ulgowy: uczniowie, studenci (do 26 roku życia) emeryci, renciści oraz osoby niepełnosprawne i ich opiekunowie.
Możliwości organizowania imprez firmowych na terenie naszego parku. Grupy powyżej 100 osób, prosimy o wcześniejszy kontakt pod adres kontakt@luminapark.pl
Leśny Park Kultury i Wypoczynku Myślęcinek – "Zaginiony Świat" w Parku Rozrywki, ul. Rekreacyjna
Park jest zamknięty!
Dziękujemy za sezon 2021/22 i do zobaczenia jesienią 2022!
Szykujemy dla Was całkiem nową, dłuższą trasę o innej tematyce!
Dojazd tramwajami 1, 2 i 10, autobusami 52, 93 i 94 lub indywidualnie.
Parking znajduje się przy pętli tramwajowej. Miejsca parkingowe zlokalizowane są również wzdłuż ulic Gdańskiej i Rekreacyjnej.

Sign up and stay up to date