Thank you for the 2021/22 season.
We are coming back in autumn with new, even better exhibition!
A multimedia walk in a million lights
Let's plan together our Botanical Journey
raised for charity in our Parks in the season 2021/22

The Lublins jay is going overseas, but she liked the Botanical Garden so much that she cannot set off. In our Illumination Park in Lublin, a "Botanical Journey" around the world awaits you!
However, it will not be an ordinary journey, you will receive maps that will not only guide you along the route of our park, but also allow you to discover the secrets of amazing plants that are located in the UMCS Botanical Garden. Fun combined with learning is the perfect idea to spend autumn and winter evenings for the whole family!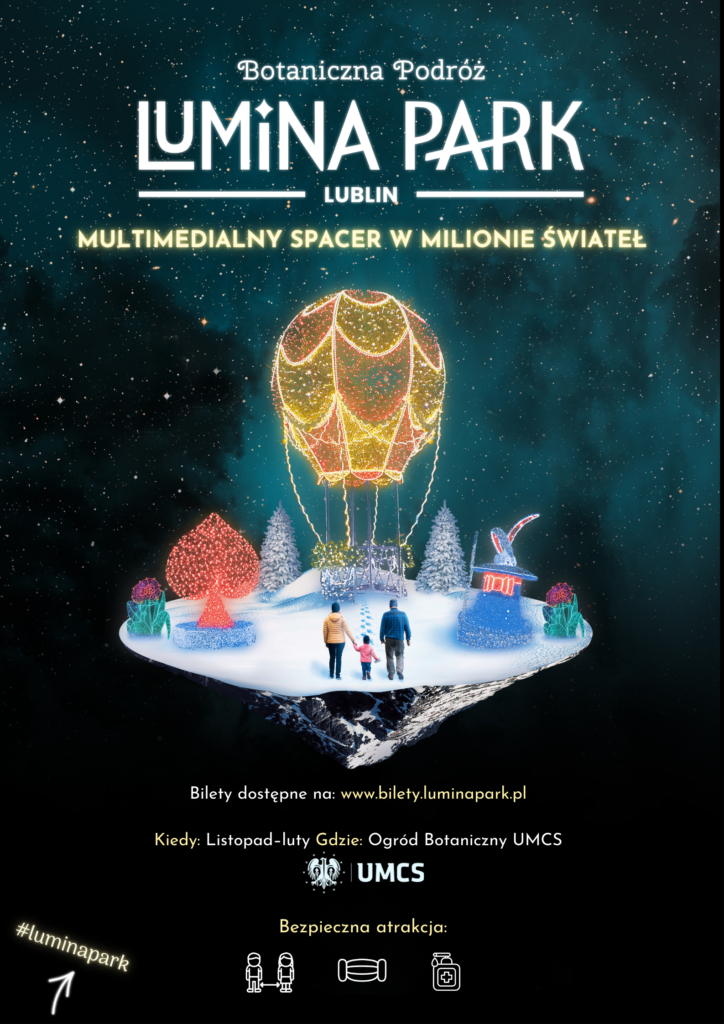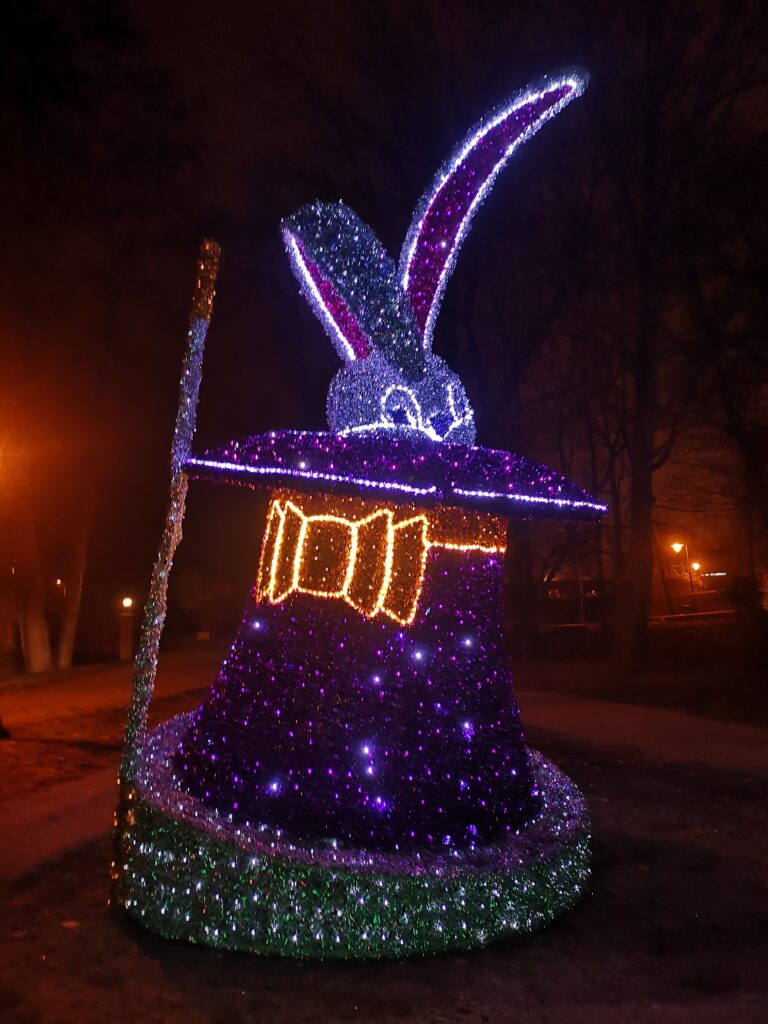 Come with us on a magical journey


Dzieci do 2 roku życia – wstęp bezpłatny!
Bilet rodzinny obowiązuję dla 2 osób dorosłych i 2 dzieci lub 1 osoby dorosłej i 3 dzieci (dzieci do 18 roku życia) lub posiadaczy Karty Dużej rodziny dla każdego członka rodzinny za okazaniem Karty.
Bilet ulgowy: dzieci powyżej 2 roku życia, studenci (do 26 roku życia) emeryci, renciści oraz osoby niepełnosprawne i ich opiekunowie a także pracownicy i absolwenci UMCS.
Zapraszamy do organizowania imprez firmowych na terenie naszego parku. Grupy powyżej 100 osób prosimy o wcześniejszy kontakt pod adresem kontakt@luminapark.pl
Ogród Botaniczny UMCS, Ul. Willowa (Między 58 i 60), 20-819 Lublin
Park jest zamknięty!
Dziękujemy za sezon 2021/22 i do zobaczenia jesienią 2022!
Szykujemy dla Was dłuższą trasę o nowej tematyce!
Dojazd transportem publicznym – autobus nr 2,7,47 oraz N3.
Parking znajduje się przy głównym wejściu na teren Ogrodu Botanicznego, wzdłuż ul. Willowej.

Sign up and stay up to date
Patronem Lumina Park Lublin jest Radio Eska